Humans~~
Name~ Rick Lark
Age~ 17
Gender~ Male
Personality~ Kind, silly, flirty, determined, and funny
Hair~ Black and ALWAYS covers his eyes
Eye Color~ Crystal Blue
Clothes~ Wears black at all times
Body Features~ Tan, muscular, and fit
Fault~ Trouble maker, and overly flirty
Crush~ None........yet
Bf/Gf~ None........yet
History~ Rick's parents were killed in a plane crash and Rick and his older brother ran away from home. They stayed on the streets, but when Rick's brother died of a illness, Rick was forced to take care of himself since age 4. He was soon put into an orphanage to be adopted. He was adopted after about 2 years and was taken into a rich family. He grew up with them ever since in a nice house and many pets. He now is very handsome and wants to have fun.
Extra~ Looks like this without the peicings
Name~Sara Lark
Age~ 17
Gender~ Female
Personality~ Silly, funny, kidk, shy, loving, and loyal
Hair~ Long, comes to about her lower back and has light brown highlights
Eye Color~ Crystal Blue
Clothes~ A black tank top with a red hoodie. The hoodie has a ghost on the back. Black jeans ans black converses
Body Features~ Tan and fit
Fault~ Can be a trouble maker
Crush~ None.......yet
Bf/Gf~ None........yet
History~ Sara was Rick's sister until their mother gave her away to an adoption center when she was very young. She grew up in a middle lcass family, but when her adopted father found a new source of energy other than gas. Her family has been rich ever since. She loves horseback riding, but usually keeps it to herself since it is very rare and considered weird. She is having fun just being her but has heard storys of her long lost brother, but has never met him.
Extra~ Loves horses and most animals
Horse~~~
Name: The Flames In My Heart
Breed: Arabian
Gender: Mare
Coat Color: Pure Black
Mane Color: Black with a few white hairs
Tail Color: Black with a few white hairs
Markings: a white heart, four white stockings
Height: 16hh
Personality: Sweet, caring, friendly, flirty, can be very rude, silly, curious, and playful
Picture:
Name: The Fire Within
Breed: Arabian
Gender: Stallion
Coat Color: White
Mane Color: White
Tail Color: White
Markings: None
Height: 17hh
Personality: Silly, determined, playfully, and silly
Picture:
Name: Diablo
Breed: Friesian
Gender: Stallion
Coat Color: Pure Black
Mane Color: Black
Tail Color: Black
Markings: A small white star
Height: 18hh
Personality: VERY protective, spuncky, caring, and curious
Picture:
Name: Let The Snow Fall
Breed: Thoroughbred
Gender: Mare
Coat Color: White
Mane Color: White
Tail Color: White
Markings: None
Height: 16hh
Personality: weird, demanding at times, very loyal, silly, and kind
Picture: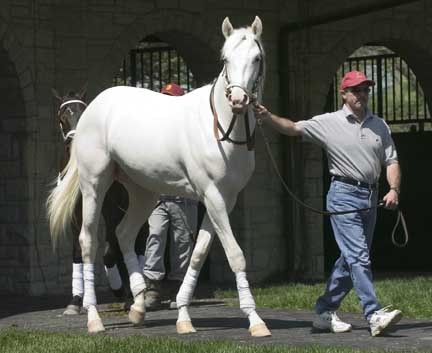 Name: Paint The Wind
Breed: Arabian
Gender: Colt
Coat Color: Dark Bay and White
Mane Color: Brown and White
Tail Color: Black and white
Markings: Dark Bay face, chest, and thighs. White stockings and back
Height: 12hh
Personality: silly, playful, cute, friendly, and curious
Picture: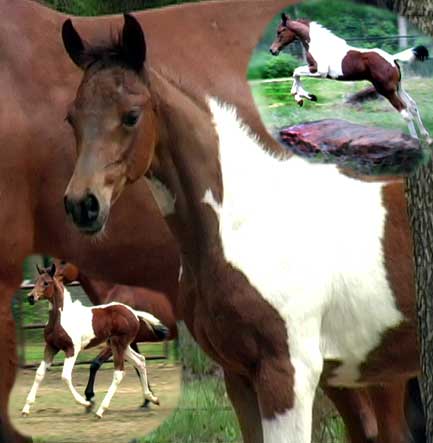 Dogs~~~
Name: Frost Bite
Breed: Siberian Husky
Age: 2
Gender: Female
Color: Grey and Black
Personality: kind, loyal, playfully, leader-like, and flirty
Eye Color: Crystal Blue
Likes: Males and playing
Dislikes: rude females
Strengths: Speed and smart
Weaknesses: not very strong
Extra: She has a puppy but the father got killed and she is looking for another
Name: Ice Cold
Breed: Siberian Husky
Age: 2 weeks
Gender: Male
Color: Greyish
Personality: Silly, curious, playful, and loving
Eye Color: Black
Likes: His mommy and other puppies
Dislikes: Not playing and sleeping
Strengths: Very cute and fast
Weaknesses: Sometimes gets in alot of trouble
Extra: He is Frost Bite's puppy
Wolves~~~
Name: Dark Angel
Age: 2
Gender: Female
Color: Black
Eye Color: Yellow
Extra: She will make a great leader and is very flirty
Name: Snow Prince
Age: 2
Gender: Male
Color: Black
Eye Color: Hazel
Extra: He is very protective over his pack, and is an awesome hunter
Name: Artic Treasure
Age: 2
Gender: Female
Color: Grey
Eye Color: Blue
Extra: She is a great mother, and will fight only when needed
Admin




Posts

: 14


Join date

: 2008-03-23


Age

: 23


Location

: Maryland




---
Permissions in this forum:
You
cannot
reply to topics in this forum